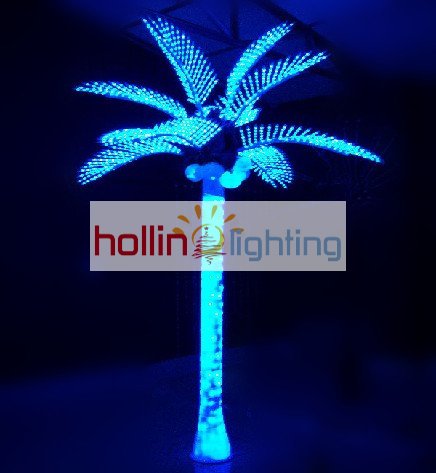 10ft artificial LED palm tree HL-B-05 in different colors
Voltage:24v,110v,220v,230v
Height:10ft(3m)
Diameter:6.5ft(2m)
Color:Red,Green,Blue,White,Yellow,Purple
QTY Of LEDS:customizable
Rated Lifetime:More Than 5,0000
Working Temp:-30C To 60C
Certification:CE,Rohs,etc..
Warranty:1 Years
10ft artificial LED palm tree HL-B-05 in different colors
LED palm trees are easy to be assembled and disassembled. They won't get hot to the touch and with safe electricity 24V voltage. Our different styles of LED trees can create special effects anywhere.
Product Spec.:
Product height: 3m
Product width: 2m
With 9pcs palm leaves
Voltage: 24V, 110V, 220V-240V
Blossom's color & LEDs color: Red,Orange, Green,Blue,White,Yellow,Pink, Purple
Different heights/width can be customized.
Major characteristics:
1. Simple installation
2. Simple dis-assembly
3. Free of maintenance
4. High quality UL/UK BS/SAA/CE GS standard; with CE, Rohs certificate
5. Low power requirements
6. Low energy consumption
7. Long operation lifetime
8. Brightness adjustable control; Blinking function
9. Anti-dazze /Non- glare
10. Safe and environmental-friendly product
11. Lifespan: 50,000---100,000 hours