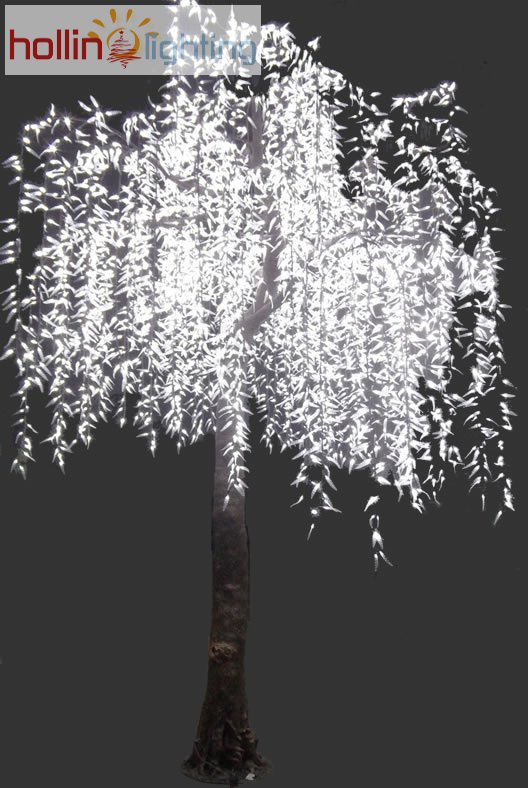 New Type White Led willow tree HL-WLT018
Welcome to check this gorgeous LED willow tree. The trunk assembles real tree very well and it sells just hot!!!(one of our top 10 sellers).
The LED tree lights are one of the most popular night time decorations available and has a wide array of uses.
Whether it be shops, bars, gardens, windows, christmas lighting or festival displays. It is also an excellent choice
for decorating parks, squares, hotels, tourist resorts and city streets.
They are widely used and have following major characteristics:
1. Simple installation
2. Simple disassembly for your stock use(if needed)
3. Free of maintenance
4. High quality UL/UK BS/SAA/CE GS standard; with CE, Rohs certificate
5. Low power requirements
6. Low energy consumption
7. Long operation lifetime
8. Brightness adjustable control; Blinking function
9. Anti-dazze /Non- glare
10. Safe and environmental-friendly product
11. Lifespan: 50,000---100,000 hours
12. Warranty: 1 year and free maintenance
We welcome our customers' feedback/suggestion to help us perfect every tree type.