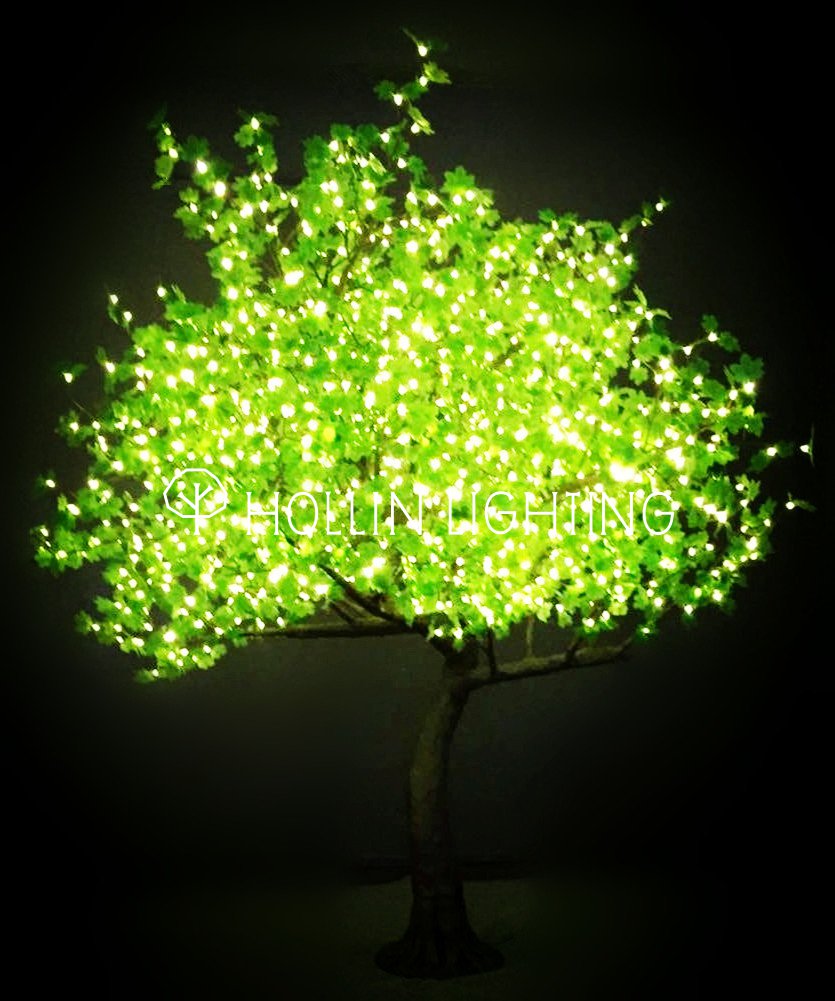 10ft LED simulation maple tree available in different colors HL-MT031
Voltage:24v,110v,220v,230v
Height:10ft
Diameter:9ft
Color:Red,Green,Blue,White,Yellow,Pink
QTY Of LEDS:1860pcs
Rated Lifetime:More Than 5,0000
Working Temp:-30C To 60C
Certification:CE,Rohs,etc..
Warranty:1 Years
10ft LED simulation maple tree available in different colors HL-MT031
The maple leaves simulation trees are very flourishing. You can choose different color maple leaves and LEDs to match different occasions and events. The LED branches are replaceable.
Major specifications:
Product height: 10ft
Product width: 9ft
LEDs quantity:1860pcs
Voltage: 24V, 110V, 220V-240V
Maple leaves color: green, white, black, pink, purple,red
LEDs color: Red,Orange, Green,Blue,White,Yellow,Pink, Purple,RGB changing
Different heights/width can be customized.
Easy to be installed and disassembled.