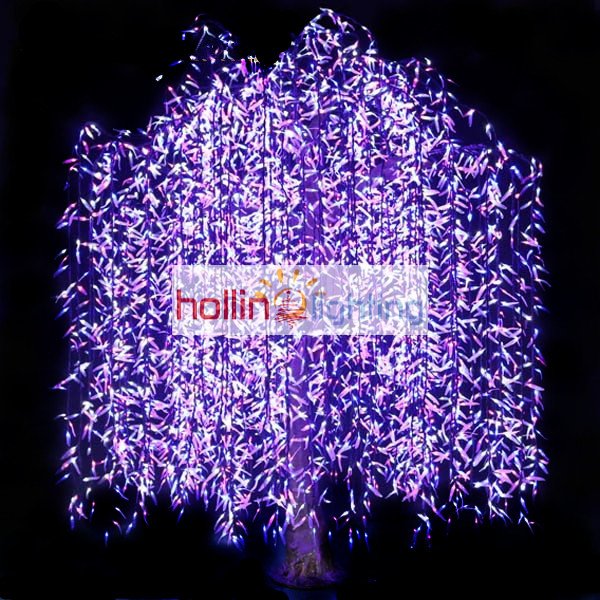 LED simulation willow tree in purple color HL-WLT034-PL
Voltage:24v,110v,220v,230v
Height:3.5m(15ft)
Diameter:3.0m
Color:Red,Green,Blue,White,Yellow,Pink
QTY Of LEDS:5420pcs
Rated Lifetime:More Than 5,0000
Working Temp:-30C To 60C
Certification:CE,Rohs,etc..
Warranty:1 Years
15ft LED simulation willow tree in purple color HL-WLT034-PL
This 15ft nice LED simulation willow tree is a life like replica.It has 4520pcs willow leaves and 4520LEDs inside
the plastic housing. They are weatherproof resistant and exquisitely super bright. As the lights are steady on at all times,
when there is a breeze you can see the branches moving giving that nice feel in the evening.
Major specifications:
Product height: 3.5m(15ft)
Product width: 3.0m
LEDs quantity: 5420pcs
Voltage: 24V, 110V, 220V-240V
Wattage: around 350W
Blossom's color & LEDs color: Red,Orange, Green,Blue,White,Yellow,Pink, Purple
Different heights/width can be customized.
Easy to be installed and disassembled.