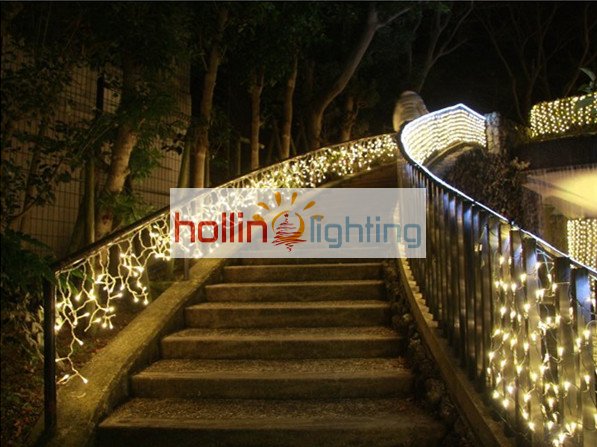 2015 LED Christmas icicle light HL-ILW2C-180
Type:LED Icicle Light Decoration
Length:2m,3m,4m,5m...to 10m wide
Voltage:24V,100V-277VAC
Color:red,blue,yellow,white,green,warm white,pink,purple,multi color
Rated Lifetime:Over 50,000 hours
Working Temp:-30C To 60C
Certification:CE,Rohs,etc..
Warranty:1 Years
2015 LED Christmas icicle light HL-ILW2C-180
Our LED icicle lights are with insulated waterproof jacket UV lamp bulb, even under the impact of a strong storm, the light won't rust. And they can resist high temperature, low temperature, waterproof, anti-aging, anti-pull.
1).Materials: copper wires,LEDs
2).Connectable: yes
3).Normal sizes: 2m(6.5ft),3m,4m,5m...to 10m(33ft)
4).Available pendant shape: redbud, rose, cherry, butterfly, dragonfly, waterdrop, ice piton,
small ball, pine,snowball, heart shape, snowflake, star,lotus, Chinese knot, lantern, etc.
5).Available colors: red, blue, yellow, white, green, warm white, pink, purple, multi color
6).Different sizes, shapes,length, bulb numbers can be designed per request
7).Suitable for both outdoor and indoor use.