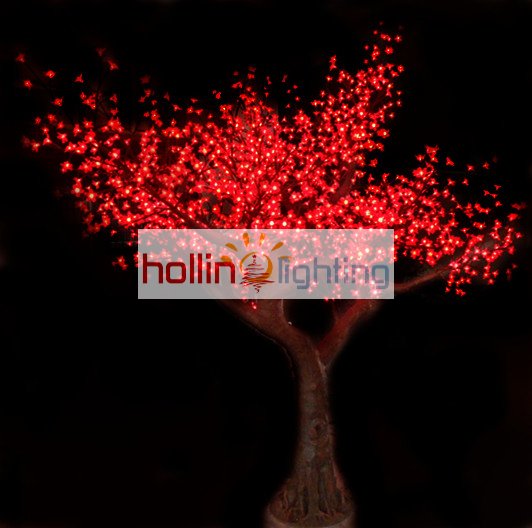 9ft high simulation LED cherry tree in red color HL-SLT003-R
Voltage:24v,110v,220v,230v
Height:9ft
Diameter:7ft
Color:red,yellow,green,blue,pure white,warm white,orange,pink,purple,RGB changing
QTY Of LEDS:1620pcs
Rated Lifetime:More Than 5,0000
Working Temp:-30C To 60C
Certification:CE,Rohs,etc..
Warranty:1 Years
9ft high simulation LED cherry tree in red color HL-SLT003-R
LED simulation trees' trunks reassemble the real trees well. It looks like real no matter in daytime and evening.
For high simulation LED trees, you can't see any wires outside. They are elegant and luxurious with super bright
LEDs lighted at night.
Product height: 9ft
Product width: 7ft
LEDs quantity: 1620pcs
Voltage: 24V, 110V, 220V-240V
Wattage: around 100W
Color: red, yellow, green, blue, pure white, warm white, orange, pink, purple, RGB changing
Different heights/width can be customized.
Easy to be installed and disassembled.