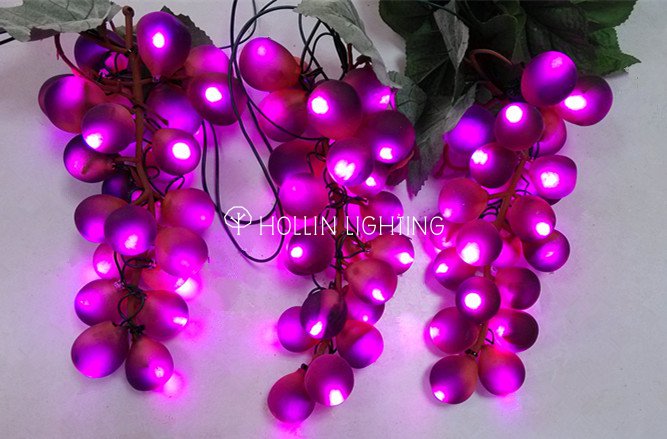 Hot selling 5m to 25m length LED grape string lights with vines HL-LSL-058
Type:LED Decoration Lights
Length:5m,10m,15m,20m,25m
Voltage:24V,100V-277VAC
Color:Green, Purple
Rated Lifetime:Over 50,000 hours
Working Temp:-30C To 60C
Certification:CE,Rohs,etc..
Warranty:1 Years
Hot selling 5m to 25m length LED grape string lights with vines HL-LSL-058
Our high quality LED grape string lights are very vivid no matter in daytime or night. The vines are cool too!!!
They can be produced at different length with plug in types; And battery operated grape string lights are also available(photo 4 as below)
Please feel free to inquire us with any questions!
Product Spec.:
Product length: 5m/10m/15m/20m/25m
LEDs quantity: 50pcs/80pcs...
Voltage: 24V, 110V, 220V-240V
Popular Grape's color: green, purple
LEDs color: green(or yellow); purple
Diifferent lengths/colors can be customized.