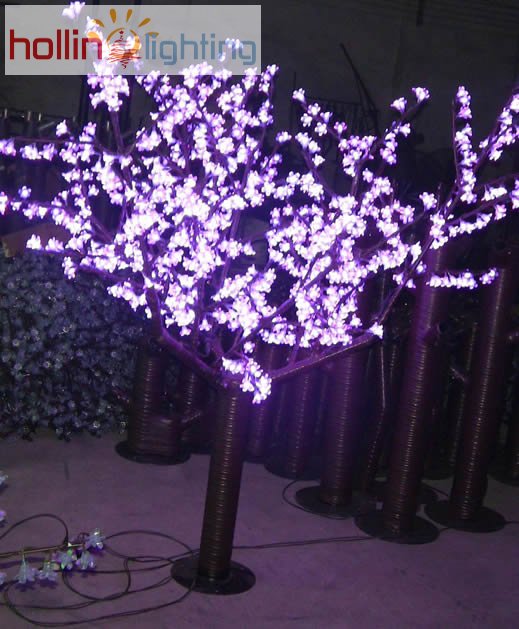 Welcome to visit our marvellous LED cherry blossom tree light(HL-CH004B) in pink!
This tree uses Low energy Violet LEDs creating a realistic and attractive shape. The LED cherry tree light is designed virtually to true cherry tree, and they are made up of artificial branches and transparent Cherry blossom with high quality and different colors of LEDs inside. These type of trees are not just for Christmas holiday decoration use, but it can be attractive alternative lighting source at night! Especially when the LED tree lights with RGB LEDs inside of cherry blossom which we can achieve multi-color effects except RGB color effects, they will have solid color, combination into 7 different colors' slow rotating, flashing......which is one of our factory's strongest technical strengths.The sight will be fabulous!
Our good-quality led cherry blossom tree light is always the best choice for you.