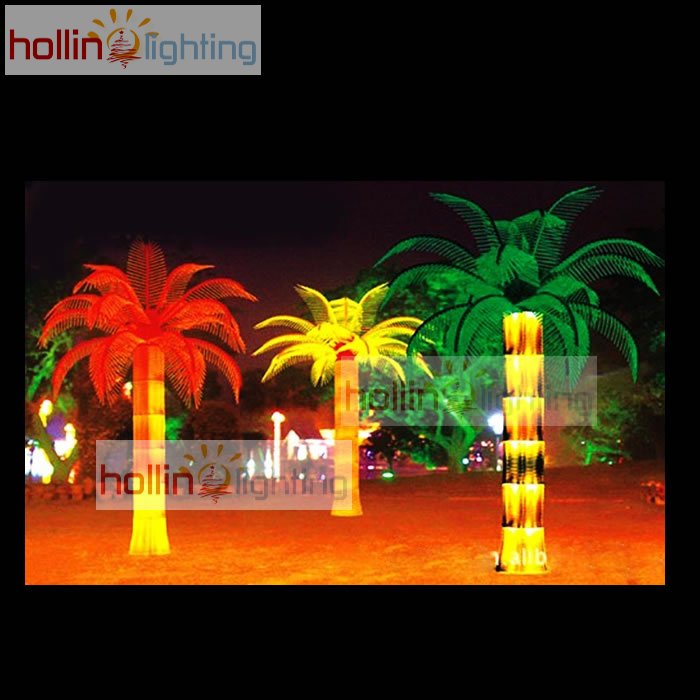 LED palm tree HL-B-06 3m 18pcs leaves
Our LED trees are truly different and amazing! They will be perfect for any event or location! Every pc is strictly inspected and tested before shipment to ensure high quality.
LED coconut & led palm trees are designed virtually to true coconut palm trees. The whole trees(include trunks, leaves, coconuts all can be light-emitting).
The leaves of the coconut palm tree light are made up of pvc plastic lamp tube. controlled by the lamp tube twinkle in waves and give the effect of the leaves swinging
in the wind. They are great to decorate the parks, main road, tourist resort, town squares, hotels, and a variety of lawn decoration places(include your nice garden).
1.High-brightness
2.long lifetime of 50,000 hours
3.with CE&RoHS certificate;
4. transformers are exterior one(not interior), and all certified to different markets
4.Epistar led
5.Materials: steel tube, environmental PE, leds, pvc..etc
6.Wire: thick 100% copper wires