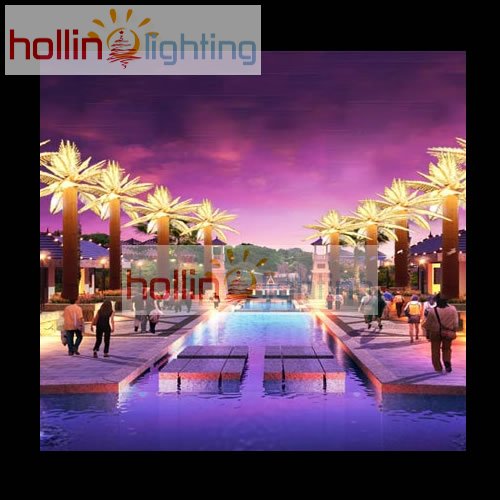 LED palm tree HL-B-07B 4m 18pcs leaves
LED coconut & led palm trees are designed virtually to true coconut palm trees. The whole trees(include trunks, leaves, coconuts all can be light-emitting).
Like all of our led tree lights, they are safe and suitable for both indoor and outdoor use!!! As these led trees are all easily to be assembled and disassembled,
you can use them temporarily at special events and trade shows and parties too.
1.High-brightness
2.long lifetime of 50,000 hours
3.with CE&RoHS certificate;
4. transformers are exterior one(not interior), and all certified to different markets
4.Epistar led
5.Materials: steel tube, environmental PE, leds, pvc..etc
6.Wire: thick 100% copper wires
Our expertise will bring creative design ideas to your project with different led tree lights or other led lights. Please feel free to discuss with us how our company can assist you with your lighting projects!