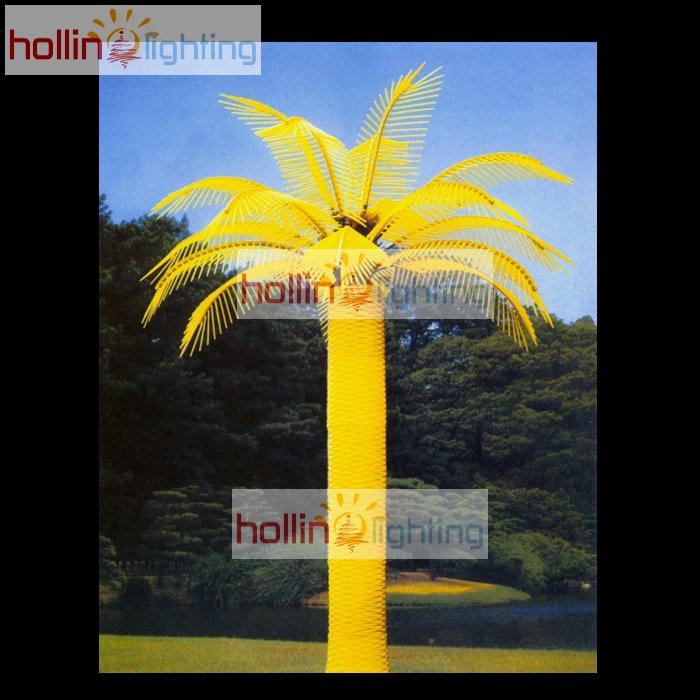 LED palm tree HL-B-08 4m 18pcs leaves
These high performance led tree lights have been used worldwide in high-profile applications---i.e.architectural, theatrical, retail, resident, signage, hospitality, movies, entertainment venues and so on.
The leaves of the coconut palm tree light are made up of PVC plastic lamp tube. controlled by the lamp tube twinkle in waves and give the effect of the leaves swinging in the wind.
They are wonderful to decorate the parks, main road, tourist resort, town squares, hotels, and a variety of lawn decoration places(include your nice garden).
Like all of our led tree lights, they are safe and suitable for both indoor and outdoor use!!! As these led trees are all easily to be assembled and disassembled, you can use them
temporarily at special events and trade shows and parties too.