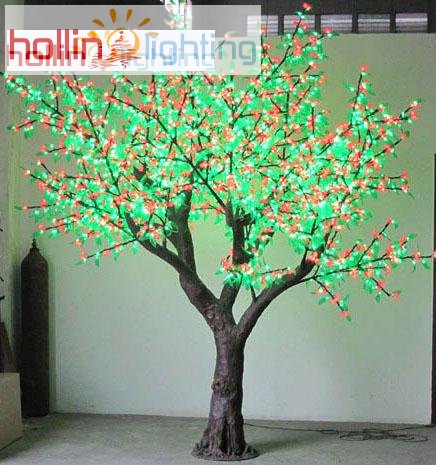 LED simulation cherry fruit tree HL-FT007
Voltage:24v,110v,220v,230v
Height:3m
Diameter:2.7m
Color:Red,Green,Blue,White,Yellow,Pink
QTY Of LEDS:3072pcs
Rated Lifetime:More Than 5,0000
Working Temp:-30C To 60C
Certification:CE,Rohs,etc..
Warranty:1 Years
Welcome to visit our LED fruit peach trees!
The tree light is designed virtually to true fruit tree(peach/ apple / pear/ mango / orange / carambola...).They are made of best material with high technique, it is waterproof, heatproof, cold resistant, anti-wind, anti-aging.
Product height: 3.0m
Product width: 2.7m
LEDs quantity: 3072pcs
Voltage: 24V, 110V, 220V-240V
Wattage: around 200W
LEDs color: Red,Orange, Green,Blue,White,Yellow,Pink, Purple
Different heights/width can be customized.