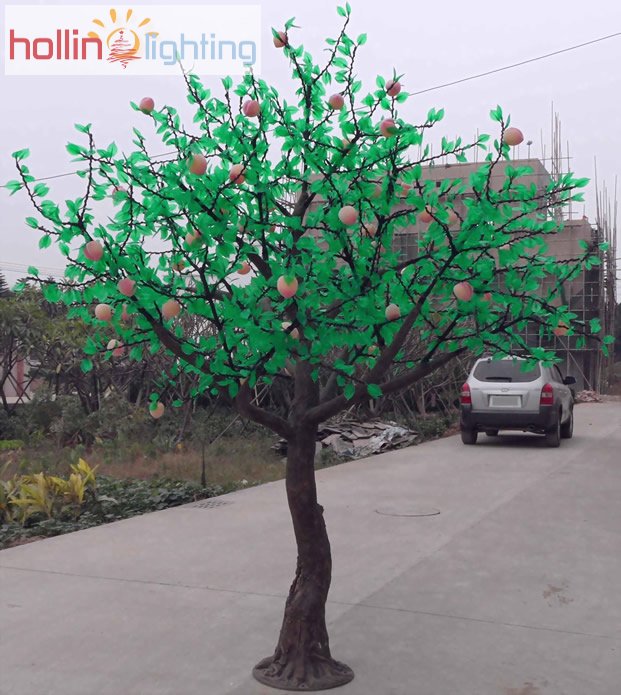 LED simulation fruit tree HL-FT02
Except peach, we have apple/mango/orange/carambola/peach/cherry fruit and can design any other types at your request! Different led tree types available for the led fruit tree too.
Product height: 3.2m
Product width: 2.5m
LEDs quantity: 2560pcs
Voltage: 24V, 110V, 220V-240V
Wattage: around 160W
Different heights/width can be customized.
Should you have any other question, please feel free to contact us! We are one of the manufacturing experts in different LED tree lights