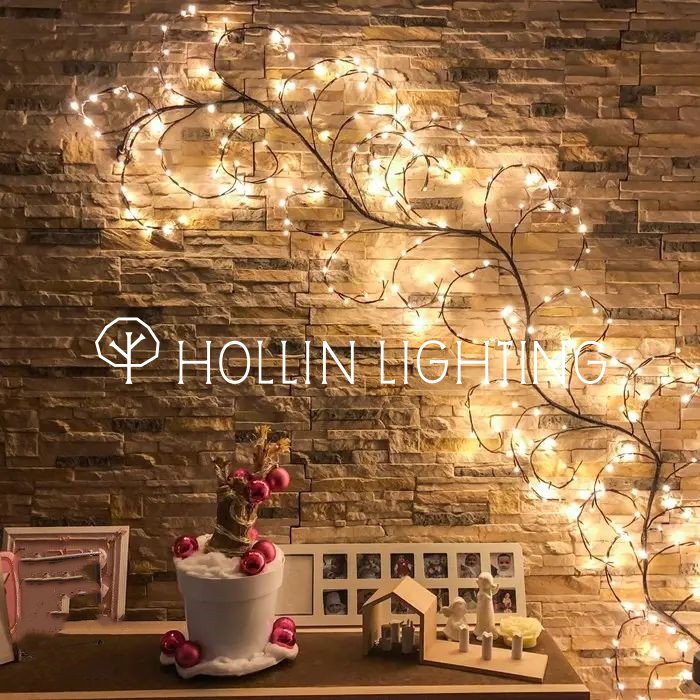 Lighted LED Willow Branch For Home Decor Plug In Artificial Decoration Plant HL-WLT047
Voltage:24v,110v,220v,230v
Height:Customizable(80CM-6M)
Diameter:/
Color:Red,Green,Blue,White,Yellow,Pink
QTY Of LEDS:Customizable
Rated Lifetime:More Than 5,0000
Working Temp:-30C To 60C
Certification:CE,Rohs,etc..
Warranty:1 Years
Lighted LED Willow Branch For Home Decor Plug In Artificial Decoration Plant HL-WLT047

These branch willow lights are flexible. You can OEM adjust its shapes freely. They are great to decorate your living room, dining room, reastuarant, bar etc..
Major specifications:
Product height: 80CM-6M(customizable)
LEDs quantity: customizable
Voltage: 24V, 110V, 220V-240V
LEDs color: Red,Orange, Green,Blue,White,Yellow,Pink, Purple etc..
Easy to be installed and disassembled.