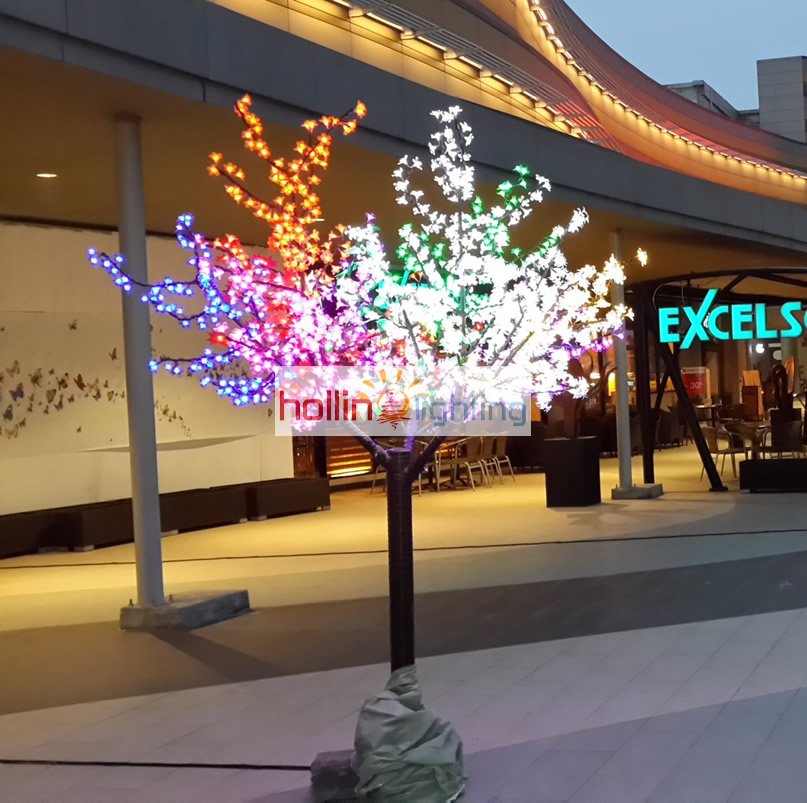 Multi color LED cherry tree HL-CH003-2m
We are recognised for our manufactured LED tree lights at high/reliable quality. We assure our clients the most reasonable prices too.
Part of our fantastic range of LED tree lights, each beautifully designed and manufactured for display all year round including this
stunning LED cherry tree.
Specifications:
Product height: 2.0m
Product width: 1.5m
LEDs quantity: 1536pcs
Voltage: 24V, 110V, 220V-240V
Wattage: around 100W
Blossom's color & LEDs color: Red,Orange, Green,Blue,White,Yellow,Pink, Purple
Different heights/width can be customized.
Easy to be installed and disassembled.
Major characteristics:
1. Simple installation
2. Simple disassembly
3. Free of maintenance
4. High quality UL/UK BS/SAA/CE GS standard; with CE, Rohs certificate
5. Low power requirements
6. Low energy consumption
7. Long operation lifetime
8. Brightness adjustable control; Blinking function
9. Anti-dazze /Non- glare
10. Safe and environmental-friendly product
11. Lifespan: 50,000---100,000 hours
12. Warranty: 1-2 years and free maintenance