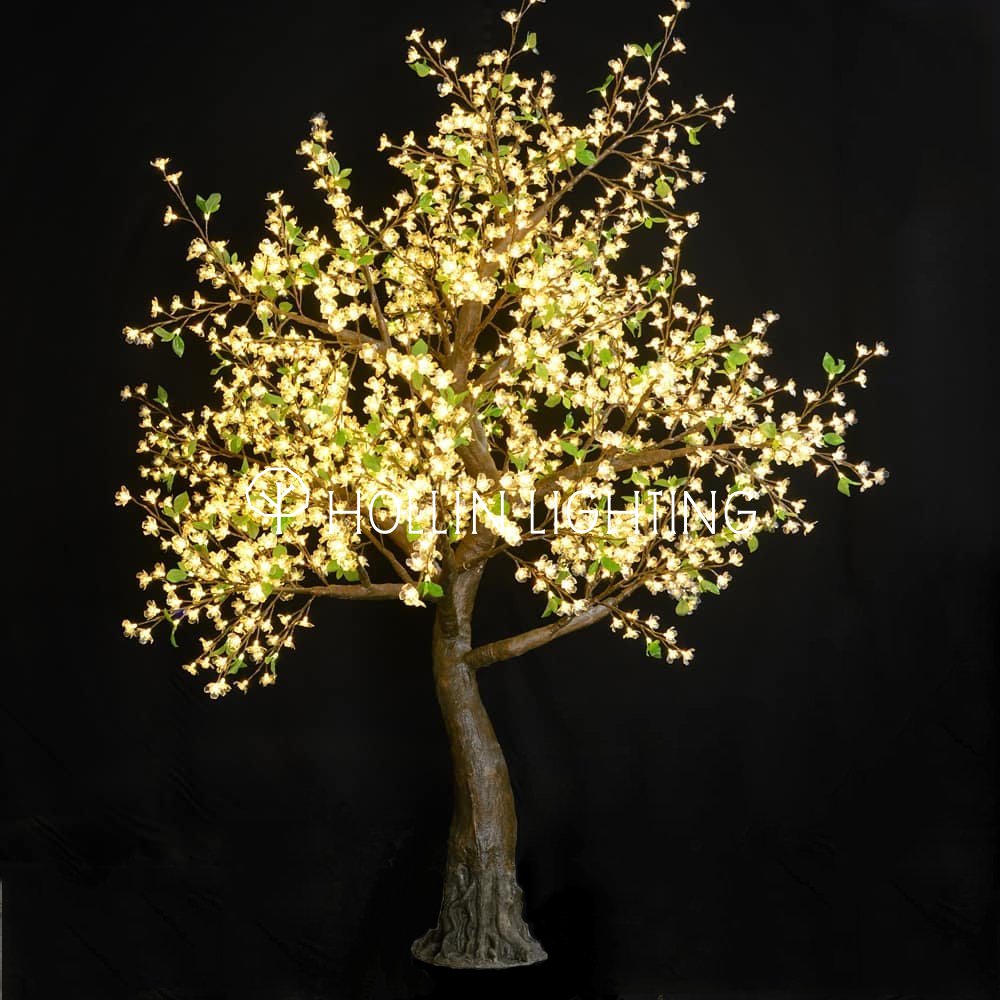 New design LED simulation cherry blossom tree HL-SLT022
Voltage:24v,110v,220v,230v
Height:2.8m
Diameter:2.3m
Color:Red,Green,Blue,White,Yellow,Pink,RGB
QTY Of LEDS:2500pcs
Rated Lifetime:More Than 5,0000
Working Temp:-30C To 60C
Certification:CE,Rohs,etc..
Warranty:1 Years
New design LED simulation cherry blossom tree HL-SLT022
The LED cherry blossom trees with leaves are so beautiful that they can create perfect backdrop. Applicable to wedding, party, activities, Christmas and other festive decorations.
Major specifications:
Product height: 2.8m
Product width: 2.3m
LEDs quantity: 2500pcs
Voltage: 24V, 110V, 220V-240V
Blossom's color & LEDs color: Red,Orange, Green,Blue,White,Yellow,Pink, Purple,RGB
With CE&Rohs certificates; Different heights/width can be customized.
Easy to be installed and disassembled.