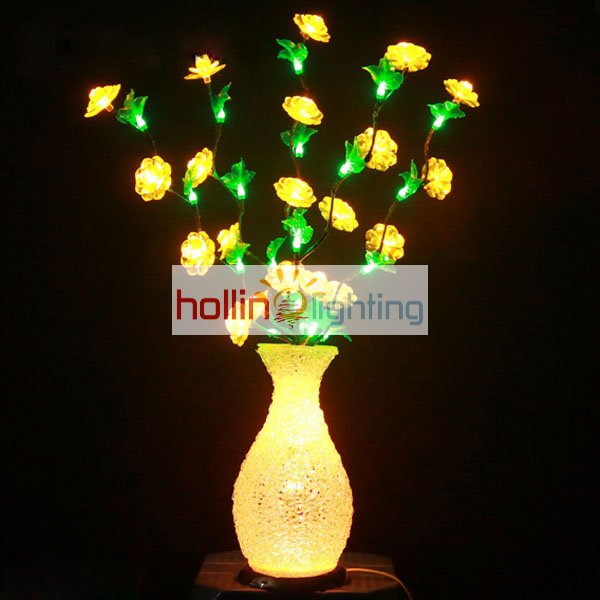 New type LED flower tree, led vase tree HL-604
Voltage:24V,110v,220v,230v
Height:0.8m
Diameter:0.4m
Color:Red,Green,Blue,White,Yellow,Pink, Purple
QTY Of LEDS:50pcs
Rated Lifetime:More Than 5,0000
Working Temp:-30C To 60C
Certification:CE,Rohs,etc..
Warranty:1 Years
New type LED flower tree, led vase tree HL-604
This tabletop led tree type is greatly ideal to decorate your table, room, offices,hotels etc..It is both suitable for indoor and outdoor use.
Product height: 0.8m
Product width: 0.4m
LEDs quantity: 50pcs
Voltage: 24V, 110V, 220V-240V
Wattage: around 3W
Blossom's color & LEDs color: Red,Orange, Green,Blue,White,Yellow,Pink, Purple
Different heights/width can be customized.
Easy to be installed and disassembled.