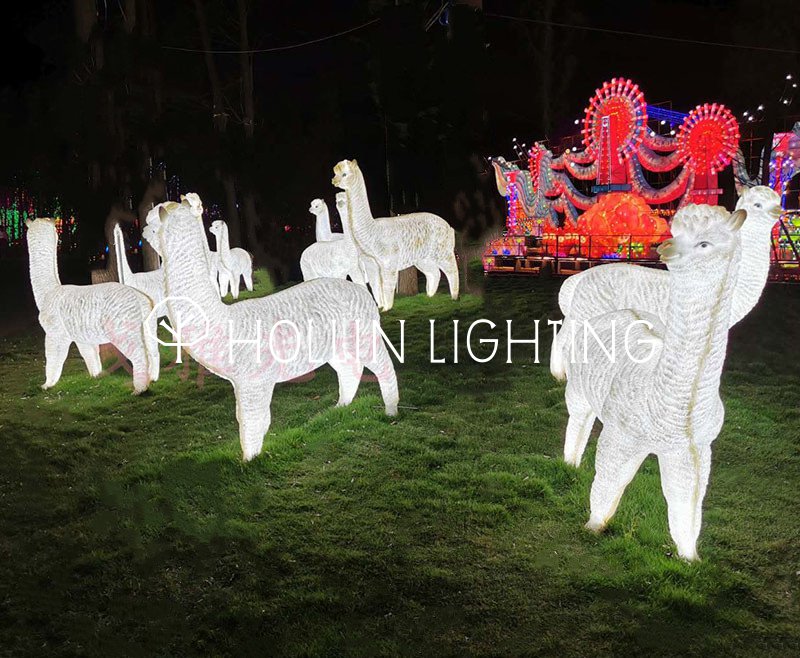 Outdoor Fiberglass Statue Lambs Outdoor Landscape Lighting HL-FG014
Type:LED Fiberglass Decorative Light
Length:60cm,80cm,1.5m etc.
Voltage:24V,100V-277VAC
Color:as photo
Rated Lifetime:Over 50,000 hours
Working Temp:-30C To 60C
Certification:CE,Rohs,etc..
Warranty:1 Years
Outdoor Fiberglass Statue Lambs Outdoor Landscape Lighting HL-FG014
The fiberglass lambs are widely used in theme park, amusement park, shopping mall, zoo, garden, street etc. !
They are very bright in the evening and great looking in the daytime as well!
Major specifications:
1.Item No: HL-FG014
2.Product size: 60cm,80cm,1.5m etc.
3.Major material: fiberglass, LEDs
4.Color: as photos
5.Packing options
- Bubble wrap+thick carton
- Bubble wrap+thick Carton+metal frame reinforcement
- Wooden case
6. Application: for window display, garden, hotel, mall, park, shopping center, holiday decoration etc.
7. Delivery time: it depends on the exact quantity
8. Payment terms: 30% deposit, balance before shipment.