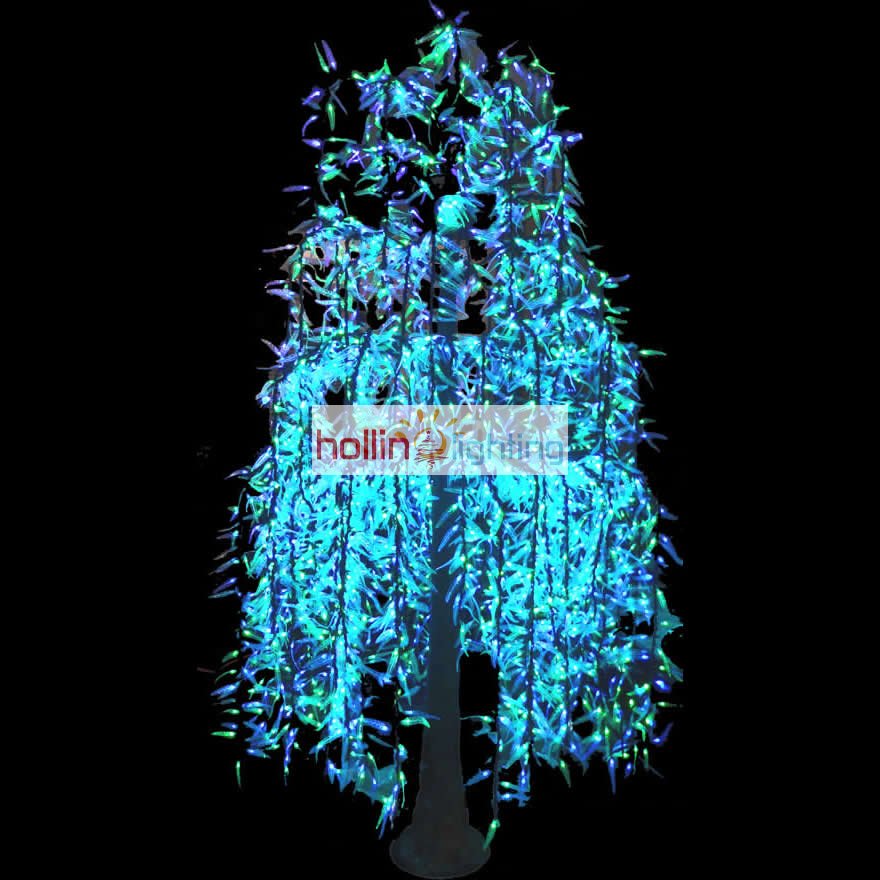 RGB changing color LED willow tree HL-WLT032-Multi
Except different single colors(red, yellow,orange, green,blue,pure white,warm white,pink, purple),
our different LED tree types can be produced with RGB changing, multi color changing and multi colors too.
The changing effects of these 3 types are different, if you need to know more, please feel free to contact us.
Product height: 3.0m
Product width: 2.0m
LEDs quantity: 4328pcs
Voltage: 24V, 110V, 220V-240V
Wattage: around 260W
Blossom's color & LEDs color: Red,Orange, Green,Blue,White,Yellow,Pink, Purple
Different heights/width can be customized.
Easy to be installed and disassembled.