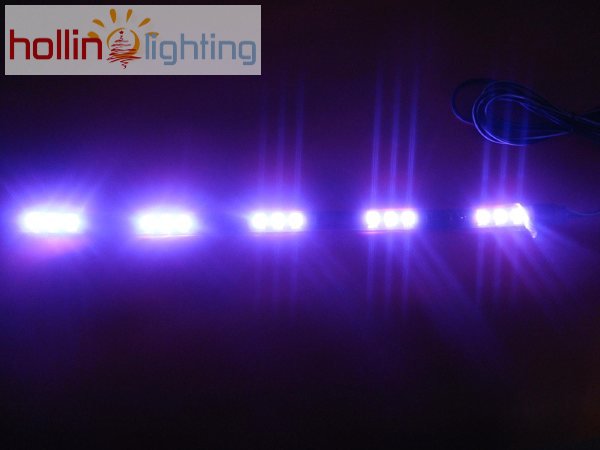 SMD3528 30pcs/m waterproof led strip HL-LS034
LED strip lights are very easy to be installed, as the strip is with 3M adhensive tape on backside, clips attached for waterproof strips.and you can cut every 3 leds to reach the exact length when necessary.
Description:

1. light source: SMD3528
2. length: 5m/reel; every 2 leds cuttable.
3. Emitting color : red, green, blue,yellow,warm white, pure white
4. Color of housing:Warm white/White (Optional)
5. Voltage: 12V or 24V input
6. Operating current: 6A / 5m
7. Chip brand: Epistar
8. Beam angle: 120°
9. Operating temperature: -20 to 50 °
10. Packing:5m/Reel;50m/Inner Box; 500M/carton box
11. Warranty: Two years
12. Customized: yes
Product features:
1. The strip lights are dimmable. and RGB color strip can change colors with controller.
2. Transparent PVC house, high transmittance, bent resistance
3. High intensity and reliability, strong enough to stand heavy pressure
4. for both indoo and outdoor use
5. Long lifespan & environmental friendly,save energy and maintenance costs .
Application:
1) Auxiliary lighting for lobbyies.
2) Construction decorative lighting
3) Stairway/Route/Cove lighting
4) Decorative lighting for event.
5) Architectural decorative lighting
6) Archway, canopy and bridge edge lighting
7) Amusement park, theater and aircraft cabin mood lighting
8) Emergency hallway & walkway lighting
9) Stairway accent lighting
10) Concealed lighting
11) Backlighting for signage letters
12) Channel letter lighting