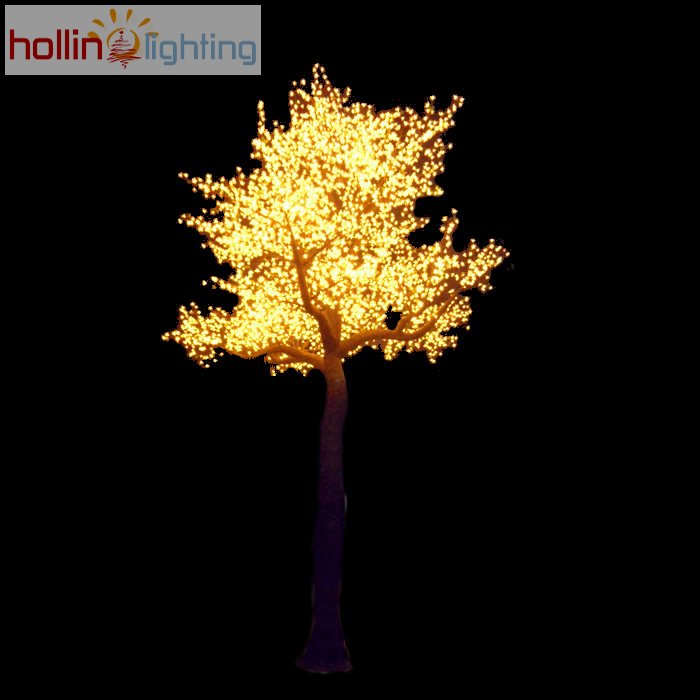 Big Warm White LED simulation tree HL-SLT015;
Voltage:24v, 110v, 220v, 230v
Height:6M
Diameter:4.5M
Color:Red, Yellow, Blue, Green,White, Warm White, Pink, Purple, RGB changing
QTY Of LEDS:6800PCS
Rated Lifetime:More Than 5,0000
Working Temp:-30C To 60C
Certification:CE,Rohs,etc..
Warranty:1 Years
Warm White LED super simulation cherry tree HL-SLT015
Our LED simulation trees can be as tall as 7.5m(24ft), and for the regular LED trees, it can be above 10m(32ft).
They are suitable for both outdoor(with IP65 degree) and indoor use.
These LED simulation trees can be used as holiday decoration, landscape lighting, city beautification and home decor. They will be marvellous additions.
Below are the list of major features of our LED trees.
1. Simple installation
2. Simple disassembly for your stock use(if needed)
3. Free of maintenance
4. High quality UL/UK BS/SAA/CE GS standard; with CE, Rohs certificate
5. Low power requirements
6. Low energy consumption
7. Long operation lifetime
8. Brightness adjustable control; Blinking function or other functions can be added
9. Safe and environmental-friendly product
10. Lifespan: 50,000---100,000 hours
11. Warranty: 1 year and free maintenance
12. Reliable and efficient After Sale Service
If you are interested in any tree type or have any question, welcome to contact us through http://www.hollinlighting.com/Contast-Us/ , thanks!