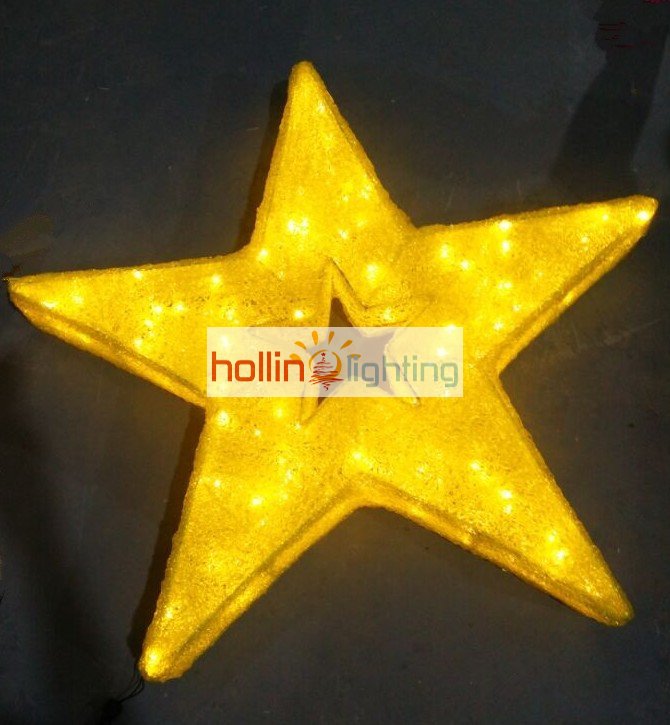 Year 2015 hot selling LED star light in gold color with aluminum frame HL-M-092
Type:customized
Length:customized
Voltage:24V,100V-277VAC
Color:Red,White,Yellow,Green,Blue,RGB,customized
Rated Lifetime:Over 50,000 hours
Working Temp:-30C To 60C
Certification:CE,Rohs,etc..
Warranty:1 Years
Year 2015 hot selling LED star light in gold color with aluminum frame HL-M-092
Sparkle your restaurant, shopping mall, pub, bars etc.. with our high quality LED star lights.
They are with aluminum frame, and can be in gold and silver color.
For the LEDs, different colors are available for your selection.
Major specifications:
1.Item No: HL-M-092
2.Product size: 100x100x10cm, other sizes are available too.
3. LEDs quantity: 161pcs
4.Major material: aluminum frame, ABS acrylic materials to cover string light inside the star
5.Color: pure white, warm white, red, yellow, blue, green, pink, purple
6.Voltage: 24V,110V-240V
7.For both indoor and outdoor use