announced it will start selling two OLED lamps LED Fruit Tree in September 1st - in Japan, Europe and other countries. The first one is the Hanger - a portable lamp that comes in several colors (red, white, yellow, blue, yellow-green, pink, purple and silver) and has a really cool design: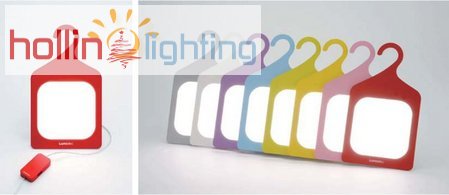 The Hanger uses Lumiotec's 14.5x14.5 Square white OLED panels. The OLED features a color temperature of 4,900K, maximum luminance of 2,700cd/m2 and it consumes 9.5W. The price of the Hanger (including the controller, dimmer LED Fruit Tree switch and AC/DC adapter) is ¥35,000 (or about $450) which makes it the cheapest OLED lamp available.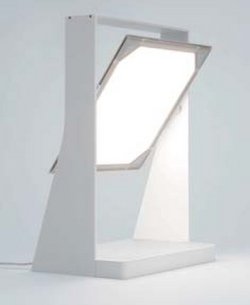 The second lamp (shown above) is the Vanity - a white desktop lamp. It will LED Fruit Tree also feature the same OLED panel as the Hanger, and will cost ¥55,000 (or about $700).

Lumiotec target is to sell 3,000 Hanger lamps and 1,000 Vanity lamps in the first year.