After the development of the popular and successful RGB "wiControl"is again presenting an easy and intuitive way tocontrol LED applications. With little effort, the new 4-channel controloffers a variety of LED Rope Light Series ways tocontrol "RGB+"applications.

You can choose from several predefined programs and speeds. Allsettings for brightness, color and speed can be made user-friendlywith the color touch wheel. Due to this the handling is very intuitive.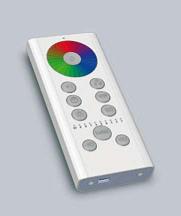 Individual light design possibilities result from the 10 available channelsof the control. The end-user can now combine multiple receiversinto one channel, so that these receivers are synchronized and followthe same program, show the same LED Rope Light Series color and so on. By giving eachreceiver a different channel, it can be programmed separately fromthe others.

The RGB control is available as a wireless remote control from lightweightaluminum or as a wall mount version in an elegant body madeof ABS. The wall version fits into standard electrical outlet cutouts.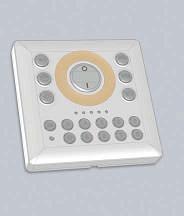 In both versions no direct access to the receiver is required. Theprogramming is done completely via RF. The controller can eithercontrol 3 or 4 colors (RGB, RGB + W, RGB + A, RGB + Y).

The new family of controls is completed by a low voltage LED Rope Light Series dimmer,which enables the simple and continuous dimming of LED applications.The wireless remote features high-quality aluminum housingand 8 different channels that can be programmed and controlledseparately or together.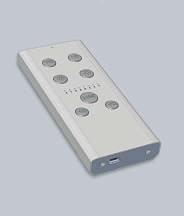 All products shown on the Lighting Fair 2012 in Taiwan.