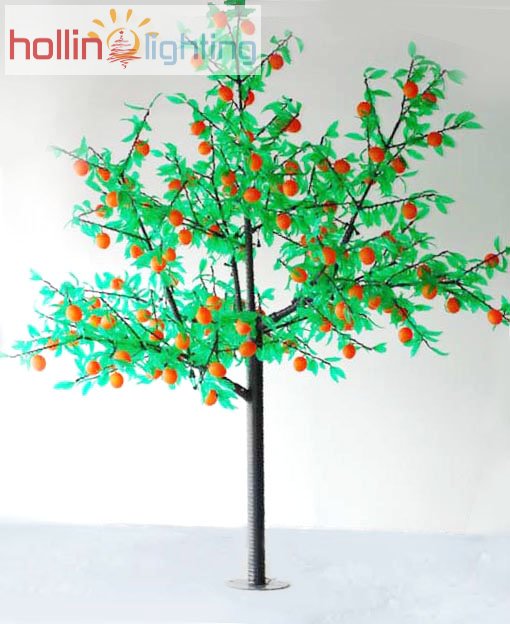 LED fruit tree orange 2308LEDS HT-FT018
Voltage:24V,110v,220v-240v
Height:2.5m
Diameter:2.3m
Color:Red,Green,Blue,White,Yellow,Pink,Purple
QTY Of LEDS:2308LEDS
Rated Lifetime:More Than 5,0000
Working Temp:-30C To 60C
Certification:CE,Rohs,etc..
Warranty:1 Years
All our led tree lights are both suitable for indoor and outdoor use. Using led trees in Outdoor lighting will add to the great happiness among people and beautifying the city to the full.
Product height: 2.5m
Product width: 2.3m
LEDs quantity: 2308pcs
Voltage: 24V, 110V, 220V-240V
Wattage: around 150W
Blossom's color & LEDs color: Red,Orange, Green,Blue,White,Yellow,Pink, Purple
Different heights/width can be customized.
Should you have any other question, please feel free to contact us! We are one of the manufacturing experts in LED tree lights