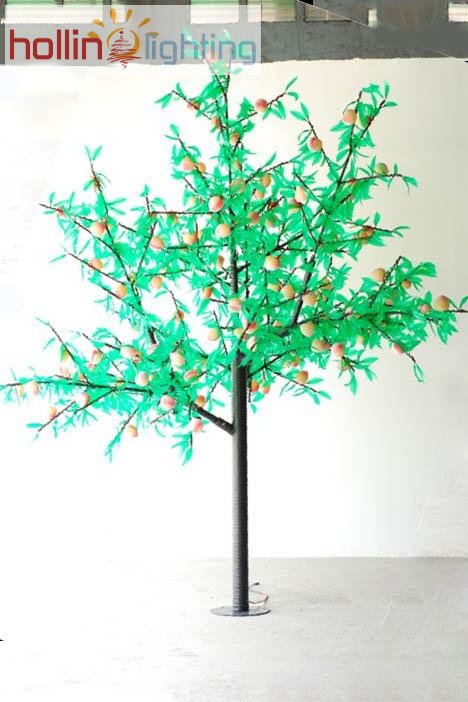 Welcome to visit our LED fruit orange trees!
Product height: 2.0m
Product width: 1.6m
LEDs quantity: 1728pcs
Voltage: 24V, 110V, 220V-240V
Wattage: around 110W
Blossom's color & LEDs color: Red,Orange, Green,Blue,White,Yellow,Pink, Purple
Different heights/width can be customized.
The tree light is designed virtually to true fruit tree(apple / mango / orange / carambola / peach...).They are made of best material with high technique, it is waterproof, heatproof, cold resistant, anti-wind, anti-aging. It can be used as holiday light, festival lights, celebration lights, wedding lights, party lights, event lights, stage lights, hotel lights, shopping center lights. It is the best choice for decorating parks, tourist resort, shopping center, squares, hotels, street of cities, amusement park, night club, night bar, plaza, hall and even your home.