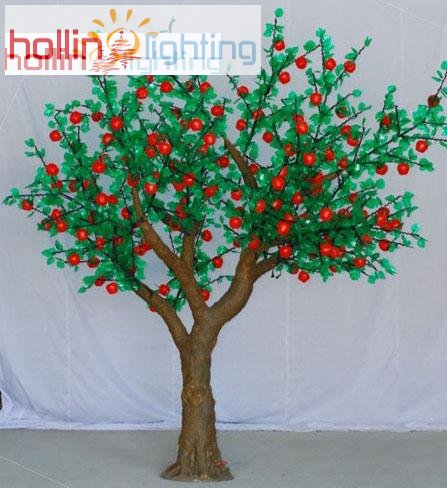 LED simulation apple tree HL-FT006
Voltage:24v,110v,220v,230v
Height:3m
Diameter:2.7m
Color:Red,Green,Blue,White,Yellow,Pink
QTY Of LEDS:3072pcs
Rated Lifetime:More Than 5,0000
Working Temp:-30C To 60C
Certification:CE,Rohs,etc..
Warranty:1 Years
Welcome to visit our LED simulation fruit trees!
Our high quality LED tree lights can last tens of thousands of hours, they won't get hot to the touch, and are easy to be installed and disassembled with our detailed-led-tree installation manual. They can create special effects anywhere.
Product height: 3.0m
Product width: 2.7m
LEDs quantity: 3072pcs
Voltage: 24V, 110V, 220V-240V
Wattage: around 200W
LEDs color: Red,Orange, Green,Blue,White,Yellow,Pink, Purple
Different heights/width can be customized.